Tops Friendly Markets
Recipes
https://tops1.lasso1.webstophq.com/Recipes/Detail/8174/How_to_Make_Green_Beer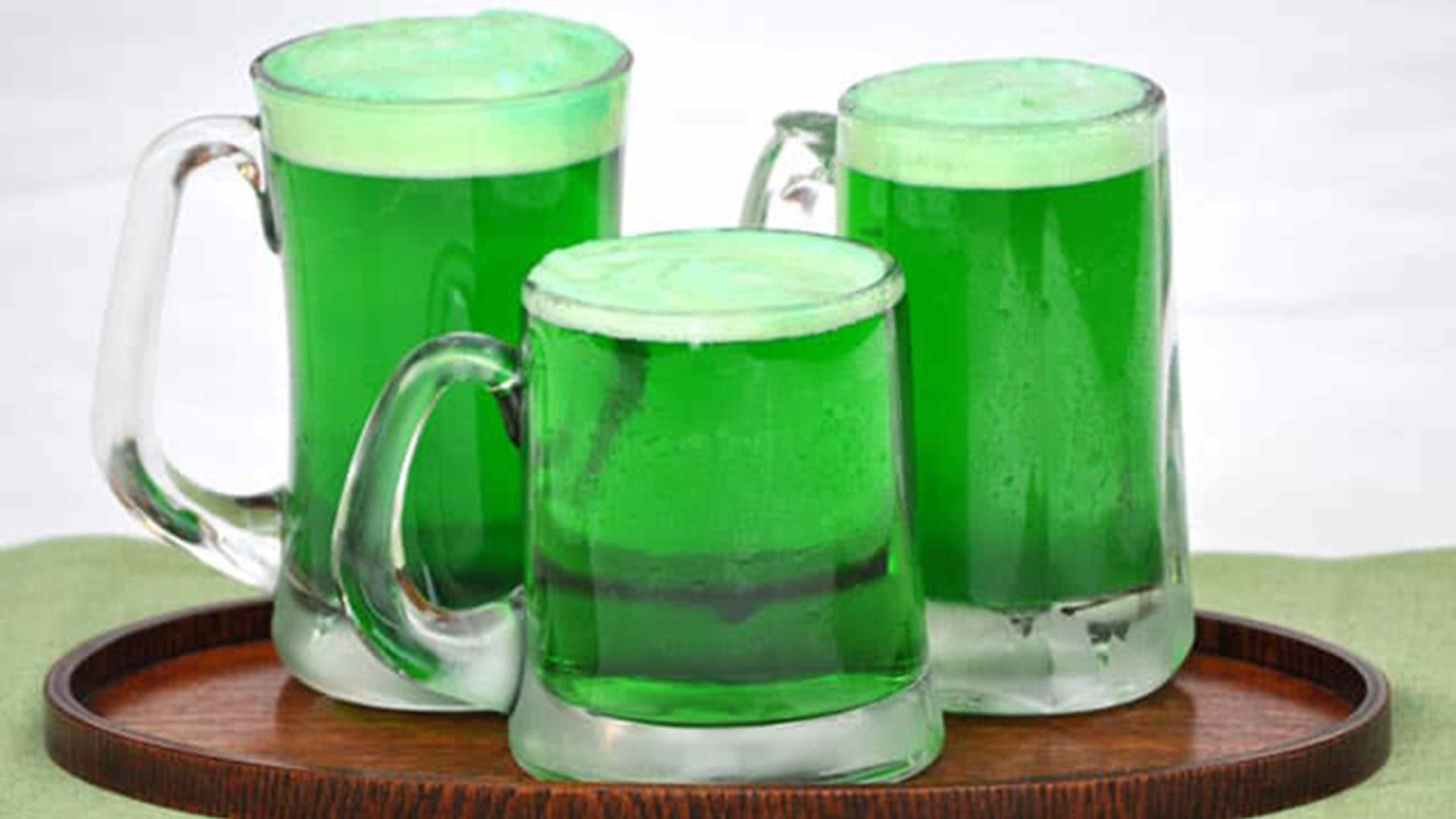 How to Make Green Beer

Yield: 1 serving
Ingredients
1

(12 or 16 ounce) light colored beer or ale

3 to 5
drops

green food coloring
Add To

Directions:
Start with a light colored beer or ale.

The lighter the beer, the brighter the green color. Darker beer needs more food coloring to get the same green. But be careful: Too much food coloring and you'll end up with green teeth! On the bright side, you won't be getting punched for not wearing green.

Grab a large frosty beer mug. Squeeze in 3 to 5 drops of green food coloring. Slowly pour beer from a 12-ounce can or a 16-ounce bottle into the glass. If you want more color, just add a drop or two more food coloring. Be sure not to put the beer in first; you'll end up stirring the beer and making it go flat. Talk about a buzz kill!

Stick with green. For the best color, only use green food coloring, not blue.
Please note that some ingredients and brands may not be available in every store.
Tops Friendly Markets
Recipes
https://tops1.lasso1.webstophq.com/Recipes/Detail/8174/